We work with more than 300 partners to bring you better travel deals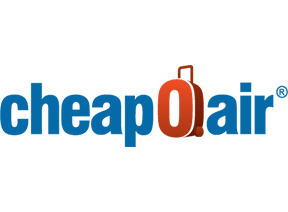 Cheap Flights to Chubu Centrair International Airport
What time of day is cheapest to fly?
Chubu Centrair International Airport flights can be made cheaper if you choose a flight in the morning. Booking a flight at midday will likely mean higher prices.
Located on a man-made island in the Ise Bay, Central Japan International Airport (usually abbreviated just to Centrair) is a stunning "aircity", and easily one of the most impressive airports in the country.
Flights to Centrair are operated by some 30 airlines, connecting Nagoya with hundreds of international destinations. Centrair is also a fantastic hub for intercontinental travel, with many low-cost carriers offering quick, cheap connections between leading Asian cities.
There is so much to see and do at Centrair, and so much to admire – in terms of the scale of the place, the amount of amenities and facilities it boasts, and even its cool, sleek futuristic aesthetic – that it might well prove to be the first airport you actually end up regretting having to leave.
Airport for Chubu Centrair International Airport
Cheapest flights to Japan
Popular flight searches
Check out other popular destinations found by fellow travellers
International departures to Chubu Centrair International Airport